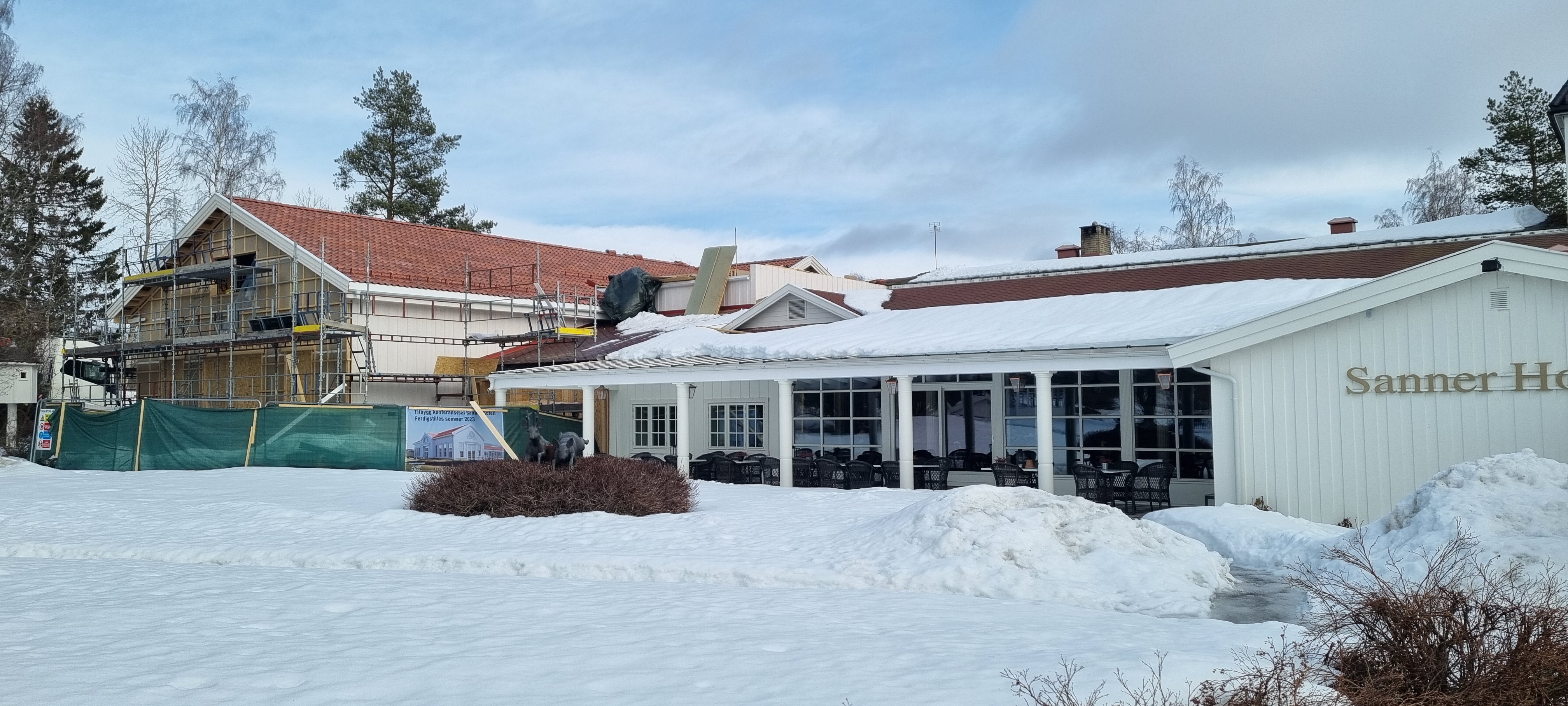 23/03/2023 by Sanner 0 Comments
We are expanding
For many years we have dreamed of more meeting rooms at Sanner, and in autumn 2022 the first sod was taken. Now we are well underway, and we are very much looking forward to the building being ready in August 2023.
It is the local contractor Vigg Bygg that is building our new great hall, with skilled craftsmen who are working in all kinds of weather.
The new hall will be flexible, airy and modern, in a classic expression. It will be perfect for both courses and conferences, as well as banquets, parties and weddings. The hall is a total of approx. 250 square meters in size, and can be divided into 2 rooms (80 and 160 square meters) or into 3 equally sized halls of approx. 80 square meters each. All with modern technical equipment for the best sound and picture.
Feed